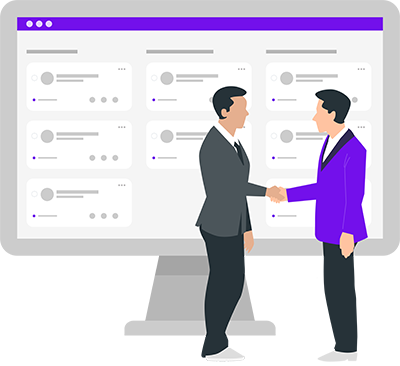 Stand out from the crowd with a customised candidate experience.
Make an excellent first impression with new recruits by providing a seamless candidate experience from their first point of contact through to onboarding or induction.
And the best part? You'll save a significant amount of time in the process by automating the tasks your HR system should be able to achieve for you. It's time to expect more from your software.

Maximise efficiency with automation

Reduce management and onboarding costs

Enable greater efficiency across all workflows

Enable a more productive and positive workplace

Achieve more with software you enjoy using
Discover more of Squirrel's comprehensive solutions
Hire smarter with Squirrel.